Life as a parent can be busy, so you might require a quick guide on how to prepare your kids for each MOE school term 2023.
Primary and secondary school students in Singapore follow the 2023 school calendar composed by Singapore's Ministry of Education (MOE). The calendar includes dates for 4 school terms and the scheduled school holidays for 2023.
Of course it's important to know the Singapore school holidays to prepare for any family trips, but it's equally important to know what will happen in each term to prepare your child!
For example, if your child is in Primary 6, then they will need to be extra attentive, since they will face the PSLE exams soon.
In this article, we'll cover what parents should note and prepare for each school term, including important dates and events for students.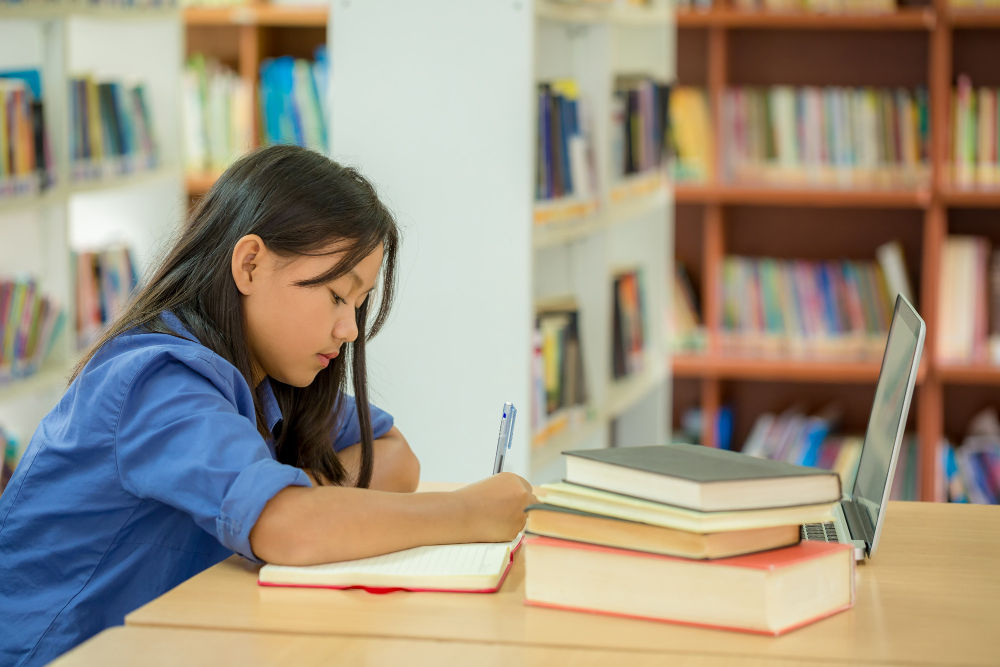 Term 1
The first term is meant to lay the foundation for the MOE school term 2023 for students. As a result, your child isn't required to start studying for exams just yet.
Instead, parents can focus on preparing your child for their first day of school.
Whether it's their first year or their final year, going back to school can still be a nerve-wracking experience for both parents and children alike.
So, make sure to prepare yourselves at least a week beforehand and ensure both you and your child have everything you need.
Primary 6 students, however, will need to start revising for the PSLE exams immediately since it begins in August.
Term dates: January 3 – March 10
Public holidays:
New Year's Day holiday (January 1 – 2)
Chinese New Year holiday (January 22 – 24)
Term holiday: March 11 – March 19
Term 2
The second term is when children will start studying in depth for their classes. They will also be taking exams more frequently throughout this period.
Parents can prepare their kids beforehand by collaborating with them to prepare a personalised study schedule. You can also start listing out any school goals that your child will need to achieve.
Term 2 also signals the term before the start of the PSLE exams in August, so remember to sneak in constant study revisions with your child!
Term dates: March 20 – May 26
Public holidays:
Good Friday (April 7)
Hari Raya Puasa (April 22)
Labour Day (May 1)
Vesak Day (June 2)
Term holiday: May 27 – June 25
Term 3
The third term represents the start of the school year's second half.
Much like the first term, the third term lays out the rest of the curriculum for the primary school year. For the time being, your child will not have to take any examinations!
But, Term 3 is also when your child can analyse their previous school performance and adjust their current study schedule.
Together, you can set new goals for your child and help them improve any skills and knowledge they need to end the term on a good note.
Meanwhile, parents of Primary 6 students will need to be a strong pillar for students, since this term also includes the oral PSLE exam.
Term dates: June 26 – September 1
Public holidays:
Hari Raya Haji (June 29)
Youth Day (July 3)
Teacher's Day (September 1)
National Day (August 9)
Day after National Day (August 10)
Term holiday: September 2 – September 10
Term 4
Finally, the fourth term is the last term your child will endure for the school year.
Unfortunately, this last term is known to be the most challenging of them all. Your child will face numerous exams and study sessions, since their performance in this term will determine their grades for the year.
Primary 6 students will also need to pass the PSLE written examination and listening exam in order to graduate into secondary school.
It's important for parents to support their children during this last term and help them in any way they can. You can also browse multiple options, including study hacks, online education, and learning games, to better support your child.
Term dates: September 11 – November 17
Public holidays:
Children's Day (October 6)
Deepavali holiday (November 12 – 13)
Christmas Day (December 25)
Term holiday: November 18 – December 31
Prepare for the school term with Practicle!
Preparing your child for the school term is no easy feat. But being prepared yourself beforehand makes the task much more doable.
If you want any extra hands to support your child, you can consider using Practicle's math learning game for them to learn math!
The game includes personalised math practice questions in the form of exciting quests, as well as pet avatars and AI math tutors to guide your child along the way!
Obtain a 7-day free trial today to experience the game for yourself.