We are very excited to share that Practicle's gamified math adaptive learning system is the first-ever Singapore based company to have been certified by Education Alliance Finland (EAF) for meeting global quality standards while providing high educational value for children aged 7 to 12.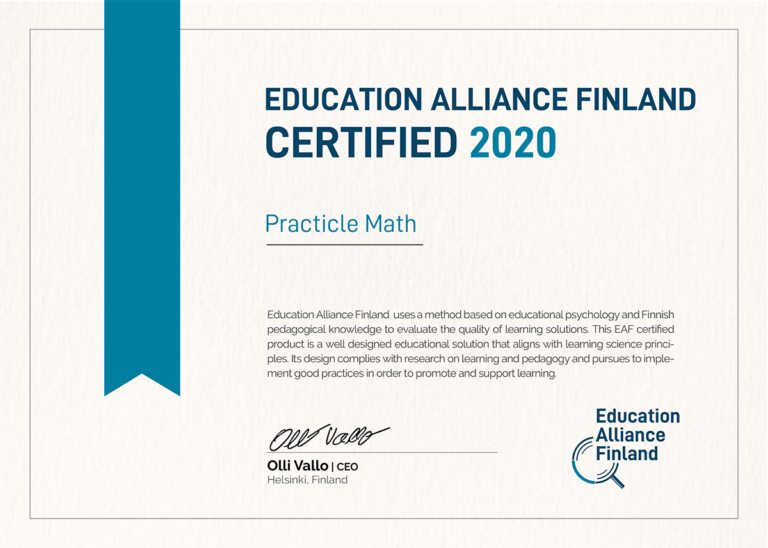 What this means for you as a parent?
Our Education Alliance Finland certification means that when you sign up for a Practicle account, you can be entirely confident that your child is:
meaningfully engaged in learning, developing valuable Math problem solving skills
able to practice time management skills
learning to enjoy challenges and grow a positive self-image
practicing to take responsibility of their own learning
learning to look at things from different perspective and practice strategic thinking
Why did we choose to go through this certification?
To help parents like you make a better decision on a learning system's educational value, so that you can make the right investment in your child's education.
Because education quality matters to us, we wanted to get our adaptive learning system assess by an independent and reputable body. This ensures that our artificial intelligence algorithms and pedagogical underpinnings are effective and meet global industry standards.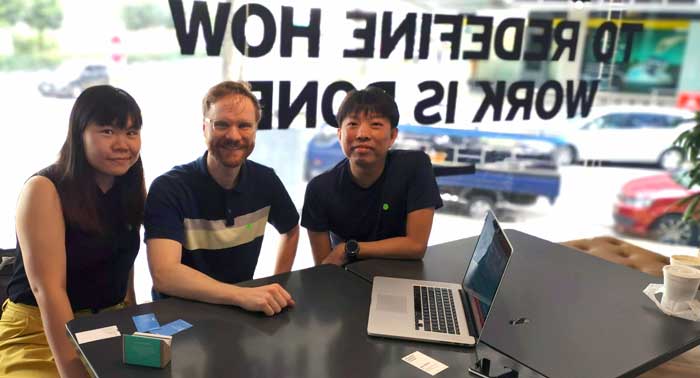 Co-founders of Practicle and the CEO of Education Alliance Finland, Mr Olli Vallo
Quotes from our evaluation report
"The solution provides plenty of positive feedback and encouragement and clear goals for each day and for the longer-term. Adaptive difficulty based on user performance and goals is a great asset."
"Practicle Math has plenty of versatile, interactive assignments of excellent quality. Video demonstrations are well explained and allow students to catch up on things they miss at school."
Who is Education Alliance Finland (EAF)?
Education Alliance Finland specializes in educational quality verification. The organization ensures that teachers and learners all around the world have the best possible tools for learning that meet global quality standards.
With world-renowned Finnish pedagogical expertise, their Quality Evaluation Method is an academically sound approach to evaluating a product's pedagogical design from the viewpoint of educational psychology.