As a parent, it's natural that you want to enroll your child in the best primary school there is. The question is – which primary school in Malay should you consider? "Maksud primary school sendiri itu apa?" you might ask. Primary school, or "sekolah rendah", is the primary education for children to the age of 14 years old. It's the next education level after your child graduates from preschool or "kanak kanak". It's important to choose the right school for your child, since it can influence their future education. But with so many primary schools in Malaysia, how can you pinpoint the right school for your child? Don't worry, we have done the required research for your consideration! In this article, we'll go over the top 8 primary schools in the country of Malaysia. With this list, you'll learn more about which schools to put your child in to acquire the greatest education possible.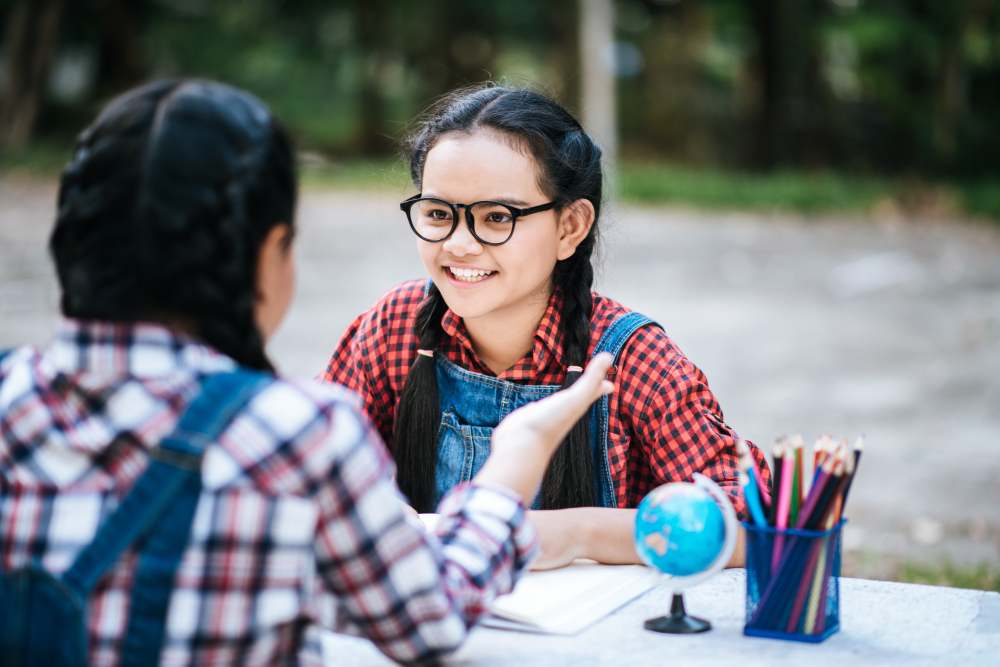 1) The Alice Smith School
As the oldest non-profit British school, the Alice Smith school teaches students an all-round education with its British curriculum. Having received multiple international awards and a past history of A levels success, your child will be in competent hands! Curriculum: National Curriculum for England Location: 2 Jalan Bellamy, 50460 Kuala Lumpur, Malaysia
2) elc International School
elc International School provides an affordable, yet high-quality British education to its primary and secondary school students or "sekolah menengahnya". With its prestigious Junior Award Scheme for Schools (JASS) and awards, your child will receive a growth-positive learning environment. Curriculum: International Primary Curriculum (IPC) Location: 3664, Jalan Sierramas Barat, Sierramas, 47000 Sungai Buloh, Selangor, Malaysia
3) EtonHouse Malaysia
Branching from the famous Singapore-based EtonHouse group, EtonHouse Malaysia provides high quality education using evidence-based teaching frameworks and principles. Its IB curriculum allows students to step into a global future, opening many doors and opportunities from the start. Curriculum: IB Primary Years Programme (PYP) Location: 9 Persiaran Stonor, 50450 Kuala Lumpur, Malaysia
4) Nexus International School
Nexus International School offers a comprehensive education scheme with its International Primary Curriculum (IPC), Apple partnership, and boarding house program. With the chance to experience The Duke of Edinburgh's International Award, your child is set to have a bright education! Curriculum: International Primary Curriculum (IPC) Location: No 1. Jalan Diplomatik, 3/6 Presint 15, 62050 Putrajaya, Malaysia
5) The International School of Kuala Lumpur
As a not-for-profit American school, the International School of Kuala Lumpur (ISKL) is known for its world-class education. The school's life-centered education, empathetic culture, and its counseling services shows that the institution truly cares for its students. Curriculum: Adapted or School-Developed Curriculum at the Primary Level Location: No. 2, Lorong Kelab Polo Di Raja, Ampang Hillir, 55000 Kuala Lumpur, Malaysia
6) Repton International School
From the UK's Repton School brand, Repton International School delivers high quality education to local and international Malaysian students. Building on 460+ years of tradition and success, you can rest assured that Repton International School is one of the greats! Curriculum: English National Curriculum Location: No 8 Jalan Purnama, Bandor Seri Alam, 81750 Johor Bahru, Johor, Malaysia
7) Global Indian International School
Based in Kuala Lumpur, the Global Indian International School (GIIS) offers multiple international curricula, including the Cambridge and Indian CBSE! With over 350+ awards and a strong academic record, you can trust GIIS to provide the best education for your child! Curriculum: Cambridge Primary Program and CBSE Location: 55, Jalan Thamby Adbullah, Brickfields, 50470 Kuala Lumpur, Kuala Lumpur, Malaysia
8) The British International School of Kuala Lumpur
Known as a leading international school in Malaysia, the British International School of Kuala Lumpur sets students for success. With an excellent academic record and history of its students enrolling in top universities, your child's future success is at reach. Curriculum: English National Curriculum Location: No 1 Changkat Bukit Utama, Bandar Utama, Petaling Jaya, Selangor 47800, Malaysia
Jumpstart your child's math education with Practicle!
The curriculums, rankings, and awards across these primary schools provides your child a good and healthy learning environment. But if your child is anxious to start their education, you can get them started by using Practicle's learning game! Our gamified math app allows children of all primary school levels to learn Singapore math through fun games and quests. As long as you have a device and steady Wi-Fi ready in hand, your child can learn math anywhere! Experience the app for yourself with no commitments necessary using our 7-day free trial!