If you intend to have your child have their primary school years in Malaysia, then they will likely follow the KSSR Semakan curriculum. The "Kurikulum Standard Sekolah Rendah" (KSSR) is the current primary school curriculum upheld by the Malaysian government since 2017. "Semakan" in Malay translates to "review" in English. So, KSSR Semakan 2017 emphasizes the newly revised Malaysian primary school curriculum from 2017. Malaysia's Ministry of Education (MOE) proposed the KSSR Semakan curriculum to provide a more student-centered and English-centric learning experience.
In this article, we'll break down the history, subjects, and values of the KSSR Semakan 2017 curriculum for primary school students across Malaysia. After reading this article, parents will be more knowledgeable about the curriculum their children will follow in Malaysia!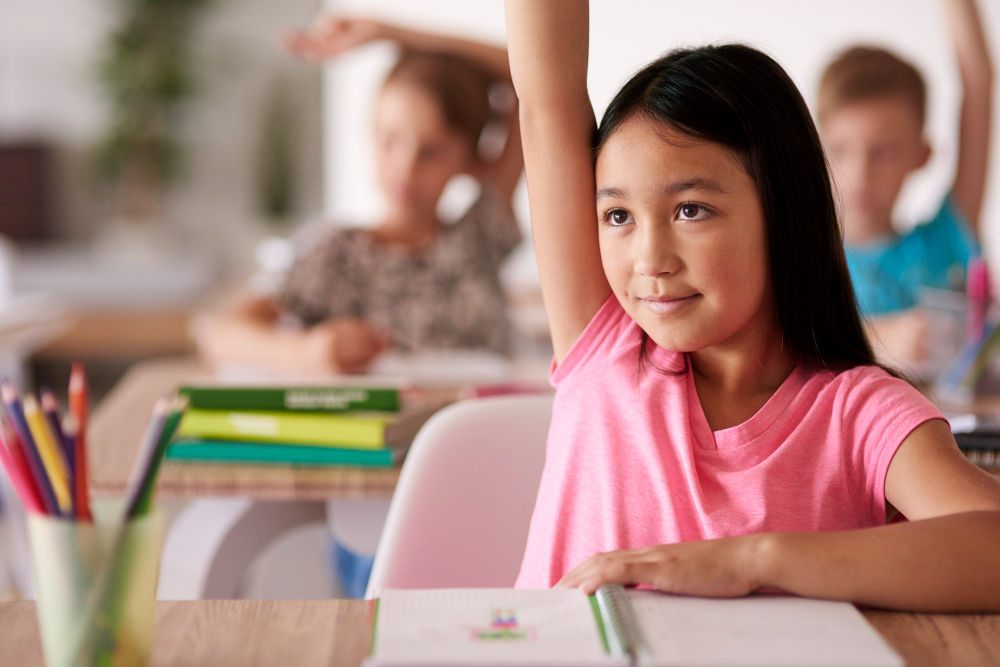 About KSSR
KSSR Semakan 2017 provides a more holistic education for primary school students. The KSSR curriculum was introduced to revise the values and teaching methods of its predecessor, the "Kurikulum Bersepadu Sekolah Rendah" (KBSR). The Malaysian government proposed the curriculum to ensure that primary school students would be provided with the relevant skills and knowledge needed to face the dynamic digital world. For example, the curriculum focuses on project-based assignments to teach important life skills to students, such as problem solving skills, leadership skills, collaboration skills, and creative thinking skills. KSSR also encourages students to be more active in learning English, since it is a universal language spoken across the world.
Learning with KSSR
The KSSR curriculum covers several key subjects from Primary 1 ("Tahun 1") to Primary 6 ("Tahun 6"), which are:
Language subjects

Malay Language ("Bahasa Malay")
English Language ("Bahasa Inggeris")
Chinese Language ("Bahasa Cina") or Tamil Language ("Bahasa Tamil")
STEM subjects

Science ("Sains")
Mathematics ("Matematik")
Design and Technology ("Rekabentuk Teknologi")
Religious subjects

Moral Education ("Pendidikan Moral") for non-muslim students
Islamic Education ("Pendidikan Islam") for muslim students
Gymnastics ("Pendidikan Jasmani")
Health Education ("Pendidikan Kesihatan")
Arts ("Pendidikan Seni")
Musik ("Pendidikan Muzik")
History ("Sejarah")
These key subjects provide elements of creativity and innovation, entrepreneurial, information technology, and communication into students' learning.
KSSR's learning values for children
Since the world is rapidly changing every day, it's important for children to adopt the right adaptability and mindset to thrive. By following the KSSR curriculum, primary school students across Malaysia are able to gain several benefits, including:
Develop their life skills (e.g problem solving, creative thinking, communication)
Become familiar with the digital world (e.g through STEM subjects)
Enhance their future prospects (in their education and in the workforce)
Practice KSSR's values with Practicle!
The KSSR Semakan 2017 curriculum provides numerous useful benefits for children. By enrolling your child in the program, they will be able to gain the knowledge and skills they need to secure their future! You can also help prepare your child for the future in other ways, including through online education and interactive learning!
For example, you can have your child learn important life skills using Practicle's math learning game. Practicle allows primary school children to learn Singapore math at their own pace. Since it's delivered through an interactive game, your child can learn and have fun simultaneously! Utilise our 7-day free trial to play the game for yourself and learn how helpful it can be!