Good PSLE results tend to be the number one concern of many Primary 6 parents. Are you one of them?
If you have a P6 child in school this year, you're probably feeling stressed over one of the following:
Is my child ready for their 2023 PSLE paper?
Can they meet the expectations of the PSLE exams?
What if my child doesn't get the AL score that they want?
To help you and your child survive this last year of primary school successfully, here are 5 study tips to make PSLE preparation easy and stress-free and achieve that AL score you always wanted.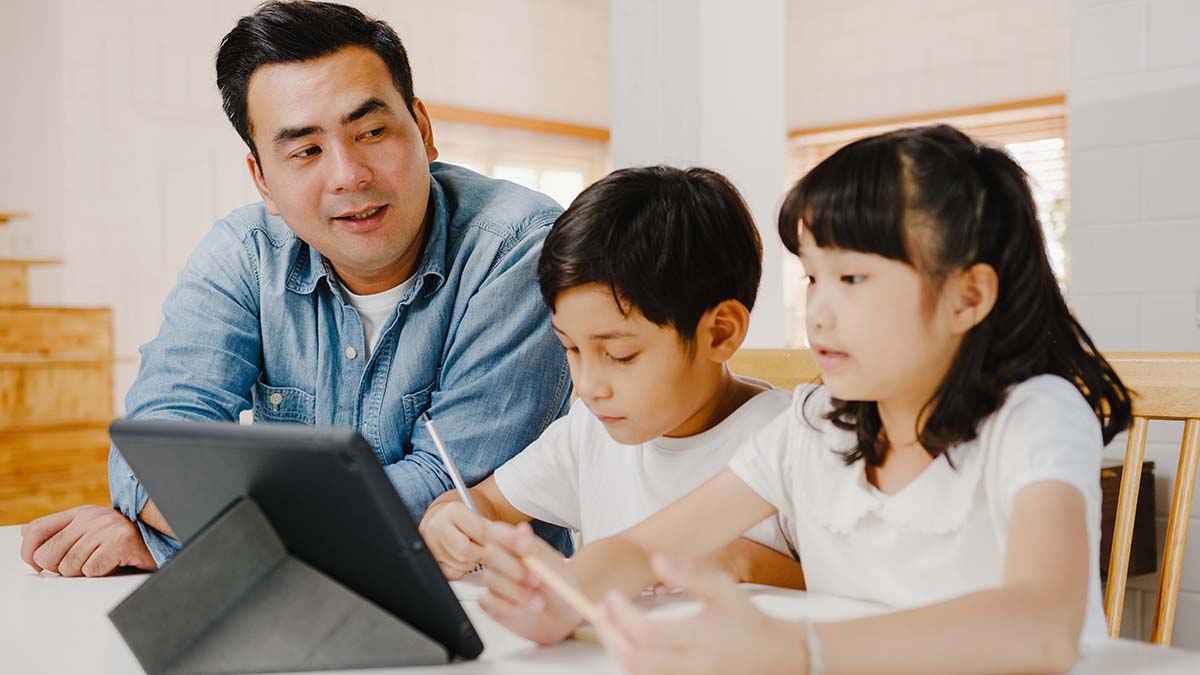 5 study tips for PSLE success
1. Choose the right subjects to focus on for PSLE
Every child has their own unique strengths. The best way to prepare for PSLE efficiently is to know exactly what your strengths and weaknesses are.
Look at your past grades for all 4 subjects – English, Mother Tongue, Mathematics and Science. Which subjects can you pick up easily? Which subjects do you have more problems with?
Understanding where your abilities lie will help you plan the right subjects to focus on.
For example, if you tend to be weaker at math, you might want to spend more time on math revision to get an improvement of 5 – 10 marks instead of wasting too much time on a subject that you are good at just for a mere improvement of 1 – 2 marks.
Having a good plan will bring you one step closer to ideal achievement level score (AL score).
2. Set realistic goals to work towards your ideal PSLE AL score
Next, you'll need goals that can guide your child towards positive PSLE results.
When it comes to goal-setting, there are 2 types of goals that you should set with your P6 child – academic goals and habitual goals.
According to the PSLE scoring system, the best grade that you can get is AL1. Everyone wants to achieve AL1 at PSLE, but is that a realistic goal for your child?
Think about your child's current abilities and set an achievable goal for them to hit for their PSLE exam. This makes it easier for them to track their progress along the year and adjust accordingly.
Check out this other post for more tips on goal-setting and making it work for you and your child,
3. Prepare for PSLE a little a day to keep stress at bay
Never, ever leave PSLE revision to the last minute. It's going to be a nightmare for both you and your child.
Instead of procrastinating and ending up feeling stressed, a smarter way to prepare for PSLE is to start early.
Starting early gives you more time to revise your school work and explore more enjoyable ways of learning. This is way healthier than drilling your child with endless exam papers and assessment books that will kill their motivation and risk burnout.
One useful tool that you can consider to help your child with primary school math is Practicle.
Practicle improves the studying attitude of young children by making math practice fun and breaking revision into small, manageable daily quests. This not only builds the daily momentum they need for PSLE revision, but also motivates them to study independently.
4. Revise your mistakes to ensure real understanding
When it comes to revision, quality beats quantity all the time.
No matter which subject you are revising, it is always crucial to review your mistakes and learn from them. Go through every mistake that you've made and make sure you understand them. Don't just read through, the best way to test if you understand your mistakes is to re-do them.
For example, Practicle helps to automate this process with its revision mode. Being able to redo the math questions that you've made mistakes helps you go through your thought processes and check if you really know how to apply what you've learnt.
5. Expose yourself to past PSLE questions to know what's expected
Your child's teacher will probably get them to buy a set of PSLE booklet with past year psle papers to practise sometime during the year.
Instead of waiting for them to go through it in school, you can always get one for your child first and get them to try some of the questions.
Don't worry that your child Do note that children will be tested on the entire primary school curriculum according to MOE's requirements during their P6 PSLE. As such, the PSLE questions that appear in the exam are not limited to P6 topics. Don't be surprised to find most questions testing you on your Primary 3 to 5 knowledge.
If you are curious to learn the answers to some of the more challenging past psle math questions, check out our Youtube channel.
Conclusion
Achieving successful PSLE results doesn't need to be stressful and challenging. We hope that these 5 study tips for PSLE will help you achieve the dream AL score that you've been eyeing on. All the best on your journey to get positive PSLE results!